Art market
Published on October 10th, 2014 | by Marius
0
Galeria EASTWARDS PROSPECTUS
Galeria EASTWARDS

PROSPECTUS

was open Friday, 10 October 2014, the new space
din Str. Plant No.. 50, Bucharest.

Established in 2014 by Andrei Breahnă, manager cultural, art dealer and collector and Raluca Şoaita, architect and collector,
EASTWARDS

PROSPECTUS

is among the few contemporary art galleries and institutions define their courageous work on the international art market, the focus on contemporary artistic production (about) Est Europe. Our choice is inspired by the artistic potential of this region reflects numerous multicultural contexts, mentality, local art histories and languages.

EASTWARDS

PROSPECTUS

will examine artistic production (about) Eastern Europe region to identify artists whose practice retains originality and aesthetic and discursive power of fascination and internationally.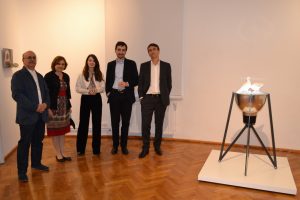 ///// 5 CHAMBERS, Radu beak
solo exhibition, sculpture, plant (RO)
The exhibition introduces a series of experiments relevant eclectic artistic practice Radu beak last 4-5 year. Artist shall grant freedom to use various artistic means they articulate their own language, based on a concept that develops gradually. Result of a genuine search, This diversity allows for a continuous exploration for artists, and for the viewer.

PROGRESS, CAROLINA BREGUŁA
solo exhibition, video installation (PL)
curator: Teodora Dinu
Variety of situations created by Karolina Breguła stimulates the audience to reconsider their attitude towards art in the post-postmodernism, thereby stimulating progress. Route exhibition is designed specifically with the intention of starting a reflective mood around concepts that are found in the works, precum cultură, Memory, Innovation, mediocrity, revolution.
Exhibitions are open during 10 OCT – 20 DEC
Program DE VIZITARE: THURSDAY – SATURDAY 11 – 19
SUNDAY - WEDNESDAY: By appointment
The exhibitions are organized with the support of Philips Romania.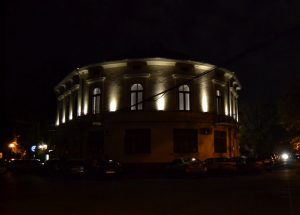 The images from the gallery opening EASTWARDS appear prospectus and Raluca Andrei Breahnă Şoaita, Cristina Tița, Mihnea Tie> and, Marius Tita, Jean-Vincent Le Moal
Photo: Mihnea Tie> and