Event
Published on June 26th, 2014 | by
0
Museum of Fagaras "Valter Literat" – Exhibition "PRO Boholt"
Tuesday am 18.00 in Museum of Fagaras "Valter Literat" inaugurated a painting exhibition of the three camps organized by Basil joints – President Association "PRO Boholt".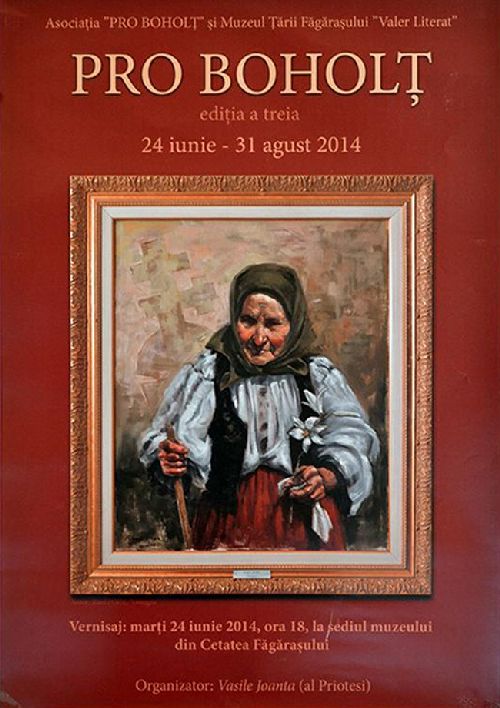 This year the camp was attended 7 painters in Galati, Science, Targoviste and Bucharest (Liviu-Adrian Sandu, Gheorghe Miron, Raul Popa, Teodor Visan, Mihai Coţovanu, Ioan Oratie, Cornelius Dragan-Targoviste).
The exhibition will remain open until 31 august 2014.