Infoagenda
Published on September 30th, 2014 | by
0
"RESTORATION fragments " & "MUSICALS " – Gallery West
In data de 2 October 2014, incepand cu ora 18.00, Gallery West va invitation the a double vernisaj of pictura, "RESTORATION fragments ", artist Matei Enric and contemporary jewelry design, collection "MUSICALS ", artist Alexander burlacu. The event is part of the Bucharest Art Week.
Painter Matei Enric , about his creation "Restoring Fragment", to be exposed to Gallery Occcidentului in cadrul Bucharest Art Week
Formula "Restoring fragment" best defines my approach to art. My works recompose the picture as a puzzle game, and so is recomposed fragment. It is a game. As the restoration of frescoes, recovery or reconstruction of a set of visual images, the viewer is invited to fill the spaces, in his mind, with imagination.
Standing high part, formula "Restoring fragment" has a personal. It is the hope. The restoration of the link with you, Your universe and, In this way,, about regaining trust. Your world may be destroyed, but you can always pick up the pieces and rebuild all. The definitive "restoration fragment" defines a spiritual rebirth, inner regeneration.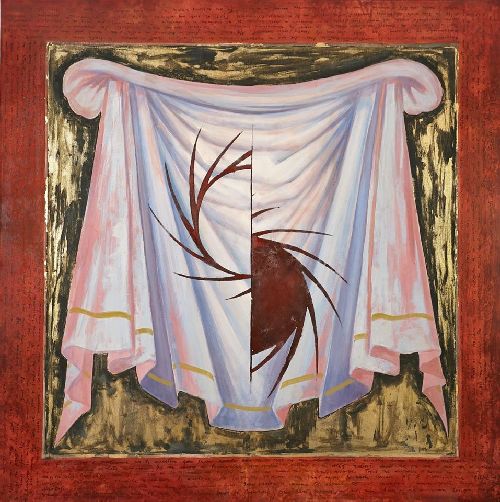 "Although it is a new field for me,contemporary jewelry creation came to me seem a natural thing , possibility of producing items according to my thoughts and feelings , is one of the things I always looked" – Alexander burlacu, Contemporary Jewelry