Infoagenda
Published on July 10th, 2014 | by
0
SALON INTERNATIONAL ART ART naive outsiders
Fundatia Outsider Art (Romania) by Dimisca si Association for the Promotion of Contemporary Folk Art(Fanta) presented with The National Village Museum"Dimitie Gusti", SALON INTERNATIONAL ART ART naive outsiders by Dimisca, Third Edition.
Location:Exhibition hall and foyer "Lena Constate"
Period:10-28 July 2014
Opening:July joi10 ,now 12
Art curator:Laurentiu Dimisca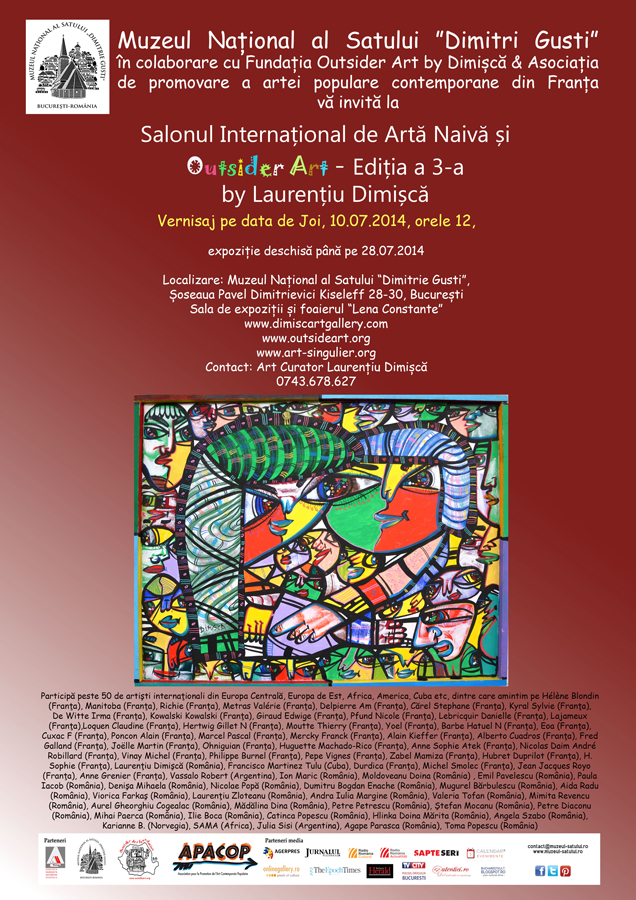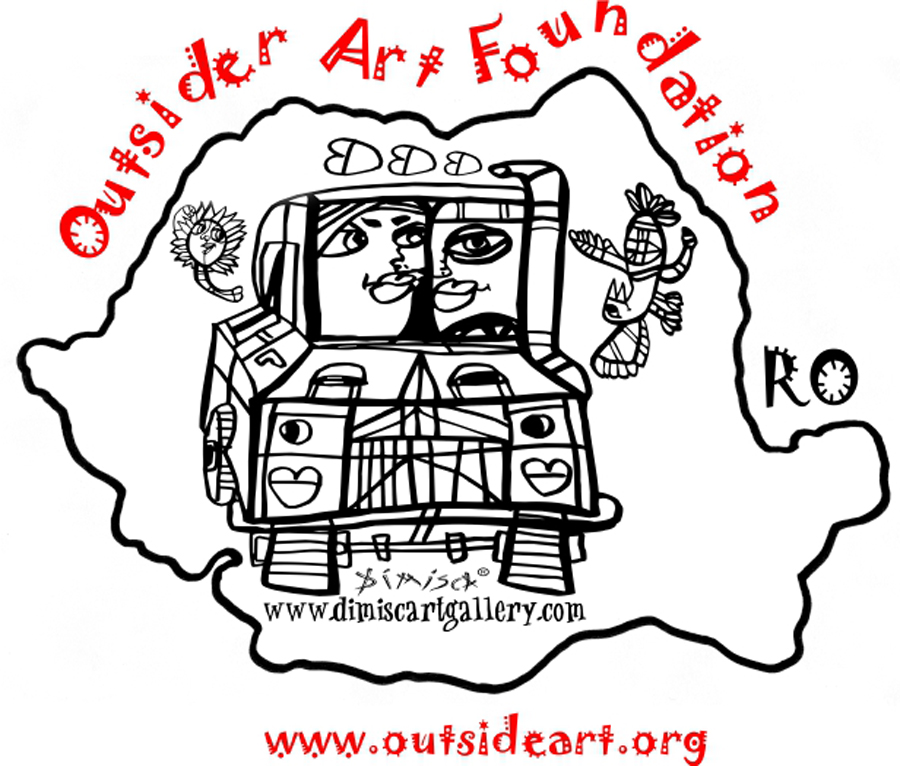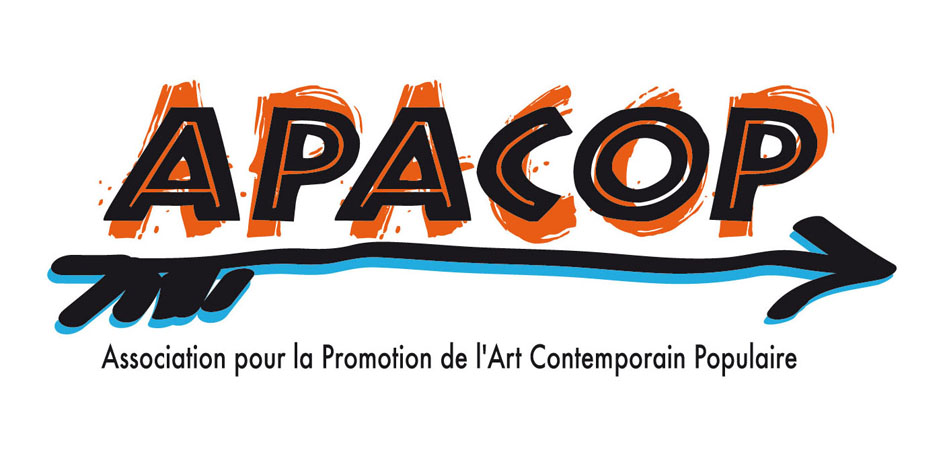 Painter Lawrence Dimisca is a promoter of gender internationally recognized plastic outside rules. The El participat, with their work, at prestigious international events, but has also organized, in Romania, Outsider Art major events, Romanian Peasant Museum, Brancusi Hall Village Museum and Parliament House. This time, Lawrence proposes a salon International Dimisca already the third edition-,the first in Romania and in this part of Europe to the Est.Fundatia Outsider Art (RO)-president of this organization is artist Laurentiu Dimisca Art specializes in singular, Art Brut, New Representation, Naive Art, Outsider Art, Folk Art, Alternative Art, Visionary art, Art schizophrenia, Raw Vision and Contemporary Art around lume.Aceste kind of art can be seen in the personal studio of the painter Lawrence Dimisca puppet theater located inside Tandarica,str.Gen.Eremia Grigorescu,nr.24.P-this Lahovari,Bucharest ,Romania.
Join over 50 international artists from Central, Est Europe, Africa, America, Cuba etc., among which Helen Blondin (France), Manitoba (France), Richie (France), METRO Valérie (France), Delpierre On (France), Cărel Stephane (France), Sylvie Kyral (France), De Witte Irma (France), Kowalski Kowalski (France), Giraud Edwige (France), Nicole pounds (France), Danielle Lebricquir (France), Lajameux (France),Speaker, Claudine (France), Hertwig Gillet N (France), Moutte Thierry (France), Yoel (France), Barbe Hatuel N (France), Or at least (France), Cuxac F (France), Poncon Alain (France), Marcel Pascal (France), Mercky Franck (France), Alain Kieffer (France), Alberto Cuadros (France), Fred Calland (France), Joëlle Martin (France), Ohniguian (France), Huguette Machado-Rico (France), Anne Sophie Atek (France), Daim André Nicolas Robillard (France), Vinay Michel (France), Philippe Burnel (France), Pepe Vignes (France), Zabel hurt (France), Hubrig Duprilot (France), H. Sophie (France), Lawrence Dimisca (Romania), Francisco Martinez Tulu (Cuba), Durdica (France), Michel Smolec (France), Jean Jacques Royo (France), Anne Grenier (France), Robert Vassallo (Argentina), Ion Maric (Romania), Moldoveanu Doina (Romania) , Emil Pavelescu (Romania), Paula Iacob (Romania), Denis Mihaela (Romania), Nicholas King (Romania), Dumitru Bogdan Enache (Romania), Mugurel Barbulescu (Romania), Aida Radu (Romania), Viorica Farkas (Romania), Laurenţiu Zloteanu (Romania), Iulia other Margine (Romania), Valeria Tofan (Romania), Mimita Revencu (Romania), Gheorghiu Aurel Cogealac (Romania), Madalina Dina (Romania), Peter Petrescu (Romania), Stefan Mocanu (Romania), Petre Diaconu (Romania), Mihai Paerca (Romania), Ilie Boca (Romania), Catinca Popescu (Romania), Hlinka Doina Marita (Romania), Angela Szabo (Romania), Epi B. (Norway), SAME (Africa), Julia We (Argentina),Catinca Agape(RO),Popescu Toma(RO)
 
Art Gross and Lawrence Romania Dimisca
Lawrence Dimisca comes to Bucharest and brings with him colors and forms without rules. It's a genre that, in fact there are several, about how you set the lack of constraints in achieving outsider art. Each painting or modeling how he feels, put your own joys and torments image, aspirations and pains, real world especially unreal it rummaging artist. Is Doctor, the best, painting, and dedicate that creation which only doctors said it art. Otherwise we can say, simple, single art, Gross Art, alternative art, Visionary art, schizophrenic art, Art without rules, New Representation, Outsider Art, Raw Vision, takes place here and naive art and folk art, and more, more art contemporary art, of course, around the world, without any borders.
After attending events all over, especially from France, and merit recognition, Lawrence Dimisca realize their dream of putting in fact a place in his country. Lawrence Dimisca comes to Bucharest with a permanent display of art from around the world outside the rules. And continues its own work.
First, drew and painted as all children. It took years of school to return or rather to approach the innocent times when things seem simple and direct expression. Later he learned that not only thinks and sees such.
Certainly, Dimisca Lawrence was born in Piatra Neamt, year 1977, known for devastating earthquake happened when the artist was about two months. He attended art school in the village, spe a famous name, Victor Brauner, demonstrating that small opted for this craft and Destiny. In college he went to Cluj, which was fed only with abstract, but came to making today characterizes. Citing roots, remembers that he was a fan of comic books, He loves Romanian icons, and from the windows seems to have taken the black outline, joining and separating, exactly when and where you need, but creating a certain tension in the narrative of his buildings.
During one of his travels, a French of those who have bought paintings reveals that he knows a place like his paintings, the same spirit freed, the nearby and vibration. It is a temple, a templu viu, Musee de l'called Art Brut in Lapalisse. Discover, so, Raw art world, those paints to express, to relieve. Each artist there is a trend in itself, individuality which reduces all, spirit, experience, beliefs, beliefs. In the same world, different or just ie, possibly in another language, longer talking about art single, alternative art, marginal art, intuitive art, arta vizionară, spontaneous art, arta onirică, fantasy art, New Representation, Neuve Invention, Outsider Art, raw art, rough art, Art franche şi nature, a margin, can be invoked contemporary art and folk art naive, or simply art outside the norms.
Discovering the Art of French gross, by Luis Marcel and his friends, gave certainties that we instinctively seek powers to make that followed. With an energy mobilizing, running between France and Romania, between Cluj, Bucharest and Piatra Neamt, lead and lounges bring many authors, do personal itinereză, Master's degree and completed his doctorate. World crude or single or naive art or popular or just more Neuve Invention or otherwise, is extensive and interesting. Here we find what does not want to accept the accepted trends of art. We put many artists without too strict university or art, featured folk art naive, and chalk those with weak minds or tormented by mental illness, those capable of revelation or only slightly to fit into programmatic actions, creative impulse and children living Rist, We waved and Watts Towers by Sam Rodia's, America, Ideal Palace postman arrived decades predestined name, Horse, France. It's a huge confession and narrative art Gross.
In 2006, exposed first time, or personala, Brancusi hall of Parliament House. In 2008 bring "Vineyards and Wine" in Cluj, Bacau and Piatra Neamt. Another his curatorial project called International Singular Art Fest by Lawrence Dimisca, attended 150 artists from several countries and, the us, cymas saw in Cluj, Bistrita and Piatra Neamt. Another success of the painter-cultural manager is working doctorate at the University of Fine Arts and Design in Cluj-Napoca, under the guidance of Professor John Sbârciu. In other words, although crude art claims from those with mental health problems who decide to manifest through art free, without canons, Lawrence Dimisca not be direct medical doctor but raw art. We believe that, not crazy or uneducated, having strong psychic ability or other extraordinary, Lawrence Dimisca as an atypical case for the world we live and promotes. Perhaps we can say that, but is only. More, He is the creator of art and collector gross organizer who wants to live in spiritual promoted.
Dimisca Lawrence and his friends, creatorii de outsider art, increasingly more Romanian, here, there and everywhere, They put a great cymas Brancusi Hall Parliament House, first and largest event of its kind ever held in November. Then we called the Museum of the Romanian Peasant and the Village Museum we find ourselves and our, the naive art and the popular. Permanent exhibition in Bucharest in Bucharest which is achieved entrench contact with art without rules, raw or singular art, which was always thought, no matter how complicated they were there and feelings.(Marius Tiţa – art critic)